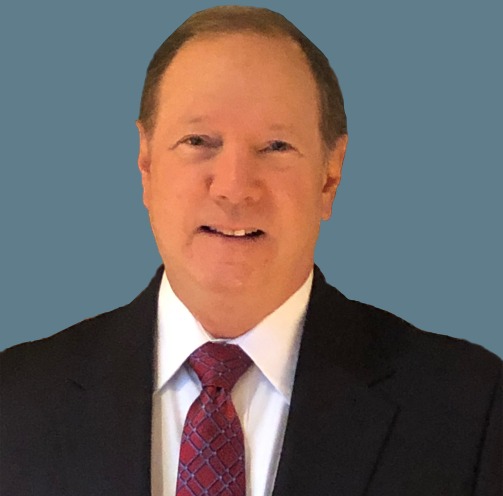 Thomas A. Sprague has practiced law for four decades, having graduated from Georgetown University Law Center in 1981 and the University of Pennsylvania, magna cum laude, in 1978.
Mr. Sprague's practice focuses primarily upon civil litigation. He has successfully litigated many cases involving medical malpractice, vehicular accidents, premises liability, products liability, employment law, civil rights, defamation, commercial disputes, and negligence actions involving serious personal injuries or wrongful death. Mr. Sprague has tried cases in Pennsylvania and New Jersey, and in federal court. He has also argued cases on appeal before the United States Court of Appeals for the Third Circuit, as well as each of the appellate courts in the Commonwealth of Pennsylvania.
In the course of his practice, Mr. Sprague has obtained many multi-million dollar recoveries, including in excess of $10 million, on behalf of his clients through verdicts and settlements. Those verdicts and settlements have involved significant medical malpractice, premises liability, defamation, motor vehicle, and employment/whistleblower claims.
After having secured a multi-million dollar verdict for an individual who blew the whistle on substantial wrongdoing and waste of public funds, Mr. Sprague helped create new law for whistleblowers throughout the Commonwealth of Pennsylvania when the verdict was upheld on appeal and became the first appellate decision in Pennsylvania to recognize the availability of non-economic damages (for emotional distress, humiliation, embarrassment, and harm to reputation) under the state's whistleblower law.
Mr. Sprague has also successfully represented individuals and corporate entities in a variety of commercial disputes.
Mr. Sprague is honored to have been inducted as a Fellow of the American College of Trial Lawyers, a preeminent organization of the best trial lawyers in the United States and Canada. Fellowship is extended by invitation only, and only after extensive investigation, to those trial lawyers who have significant courtroom experience and have mastered the art of advocacy and whose professional careers have demonstrated the highest standards of professionalism and ethical conduct
Mr. Sprague is also a Fellow of the American Bar Foundation. Fellowship is by invitation only and is limited to 1% of licensed lawyers in a state. According to this honorary organization, selection as a Fellow "is recognition of a lawyer whose career has demonstrated outstanding dedication to the highest principles of the legal profession and to the welfare of society."
Mr. Sprague is also a Senior Fellow of Litigation Counsel of America, an honorary organization of trial lawyers in which Fellowship is by invitation only and composed of less than one-half of one percent of American lawyers. According to the LCA, "Fellows are selected based upon effectiveness and accomplishment in litigation, both at the trial and appellate levels, and superior ethical reputation."
Mr. Sprague is a member of The National Trial Lawyers-Top 100 "for being part of a premier group of Civil Plaintiff attorneys in Pennsylvania."  This is an invitation-only organization that "extends membership to elite attorneys recognized for superior qualifications, trial results, and leadership in their respective states."
Mr. Sprague has received, for several decades, an AV rating by Martindale-Hubbell, the highest rating available for both professional competence and ethical integrity. Mr. Sprague was honored to serve from 1998-2004, by appointment of the Pennsylvania Supreme Court, as a member of the Supreme Court's Civil Procedural Rules Committee. In addition, Mr. Sprague is honored to have been recognized by his peers as a "Super Lawyer," an honor he has received each year from 2005 to the present.
Mr. Sprague is a member of the Bar in Pennsylvania and New Jersey, and is admitted to practice before the United States District Court for the Eastern, Middle, and Western Districts of Pennsylvania and the District of New Jersey, the United States Court of Appeals for the Third Circuit and the United States Supreme Court. Mr. Sprague is a member of the American, Pennsylvania, and Philadelphia Bar Associations, the American and Pennsylvania Associations for Justice, and the Philadelphia Trial Lawyers Association.